CONDITIONS AND TERMS OF SERVICE
The website BigLeaguesMag (hereafter referred to as "BigLeaguesMag, Website, Website Administration, We") represents a system of interactive services in real-time on the Internet and includes information services and data provided by the Website Administration, a mobile version of the Website, and other products, as well as services and data provided by third parties on the Website. In addition, the Website Administration provides information services and data to BigLeaguesMag.com.
BigLeaguesMag is not a gambling operator, and it does not take any payments through its website. BigLeaguesMag does not collect any money. In the interest of providing relevant information, we promote and review a number of different gaming websites.
These Requirements of Use (hereafter referred to as "Terms") set the terms and guidelines that users must abide by in order to make proper use of the Website. Individuals who make use of the website are to be understood to fall under the category of "Website Users."
Prerequisites for Utilization of the Website
Please be aware that the Website is not intended for use by Users who are less than 18 years old or by persons who have chosen to exclude themselves from using the Website. The users of this website affirm that they are over the age of 18 and have the legal capacity to enter into agreements and make decisions regarding the use of games and gaming sites, including those that may display various types of advertisement.
Additionally, the users of the website declare that the information regarding their current location is always accurate and that they do not employ any methods that could change their location or transfer traffic to other jurisdictions. Furthermore, the users of the website declare that they do not use any methods that could transfer traffic to other jurisdictions. In addition to this, the Website User is obligated to affirm that they have not been banned from gambling and do not intend to do so in the future.
The Website User is ultimately responsible for deciding whether or not online gambling is permitted in his or her region (state or province), as well as for determining whether or not any other legal criteria that apply to them are met and adhering to those requirements.
Your use of the Website, in addition to being controlled by these Terms of Use, is also subject to our Privacy Policy, which can be found on the Website and is an integral component of these terms.
Users of this website are legally obligated to comply with these Terms, and the fact that a user continues to make use of this website indicates that the user accepts and agrees to abide by these Terms.
The User is not permitted to assign these Terms of Service or transfer any of the User's rights or responsibilities arising from these Terms of Service to any third party, either in full or in part, under any circumstances. Please do not make use of this website if you do not agree to be legally bound by the Terms.
Responsible Gambling
BigLeaguesMag is dedicated to promoting projects that promote responsible gambling. Please visit our page on Responsible Gambling if you require any information regarding self-excluding yourself from gambling at any time, or if you require any other support relating to gambling, since this will provide you with more information. Contact us at info [at] slotsup [dot] com if at any time you would like to have access to this Website limited so that you can no longer use it. <
Alterations to the Terms and Conditions of Use
The most recent update was made on January 10, 2022.
These Terms of Service may be subject to change at any moment at the discretion of BigLeaguesMag. BigLeaguesMag will keep you apprised of any modifications to these Terms of Use by publishing an updated version of the document. If you disagree with any of these changes, your only option is to discontinue using the website, as this is the only remedy available to you. Your continued access and use of the Website shall signify that you recognize such modifications and agree to be governed by the terms and conditions of such modifications. This agreement is effective immediately upon your continued access and use of the Website.
Website Content
Under no circumstances should any of the information that may be found on the website be construed as professional counsel or guidance; rather, it is just provided for informational reasons.
The information regarding the brands is displayed in an independent manner on the website, and it is up to the discretion of the users of the website to choose which of the brands they would want to play with. BigLeaguesMag does not impose any transaction fees on users who choose to play at an online casino after clicking through to that casino from our homepage.
There is a good chance that the gambling websites that are mentioned on the website may alter their promos, rules, and regulations on a frequent basis. It is possible for individual gambling sites to terminate a campaign at any time, and they do it very frequently. Before you begin playing on a certain site, BigLeaguesMag strongly suggests that you look at the brand's website to familiarize yourself with the game's policies, including its regulations and limits.
By providing users of the website with information on online casinos and leading users to the websites of the casinos, the website receives commissions from the owners of online gambling sites. As a result, BigLeaguesMag may be eligible to get a commission in the event that you ultimately choose to click on the brand in question in order to read more about it, visit the website of the brand in question, or make a deposit using this brand. You will in no way be expected to pay anything in order to review the material that is offered on the website.
Conditions of Use Applicable to the Contents Available on the Website
The information contained on the website is presented in its current state. The Website does not warrant, either expressly or by implication, the accuracy of any materials or information provided on the Website or their suitability for any particular purpose, and they expressly disclaim all warranties, including, but not limited to, warranties of merchantability or fitness for a particular purpose. In addition, the Website does not warrant that any information or materials provided on the Website are suitable for any particular purpose. The content on this website, as well as any links to the websites and resources of third parties that it may contain, is presented solely for the purpose of providing information.
Websites Operated by Third Parties
The Website may provide connections to other Internet websites and/or resources, over which We do not have any control, or may refer you to such websites and/or resources. You understand and accept that We are not responsible for the availability of such websites and/or materials provided by third parties, and you acknowledge and agree that this is your responsibility. In addition, We are not responsible or liable for any terms and conditions, privacy policies, content, advertising, services, products, and/or other materials that may be found on or made available from such third-party websites or resources, as well as for any damages and/or losses that may result from such websites or resources. Moreover, We do not endorse such websites or resources.
Before you participate in any form of gambling, we strongly suggest that you give the conditions of use posted on any external websites a thorough reading.
Legal Protection for Website Ownership and Content
The website may include texts, images, video materials, graphics, music, and sound recordings that are legally protected in some way, including but not limited to copyrighted materials, trademarks, and other legally protected materials.
The User of the Website is not permitted to make any changes, publish such changes, transfer the content to third parties, participate in the sale or assignment of the content, create derivative works, or use the content of the Website in any other way, whether in full or in part.
No material that has been downloaded from the Website may be copied, distributed, transferred to third parties, published, or otherwise used for commercial purposes without the prior written permission of the Website Administration or another legal owner of the intellectual property rights, unless otherwise provided for by laws on copyright and related rights. Unless such exceptions are provided for, no material may be copied, distributed, transferred to third parties, published, or otherwise used for commercial purposes.
In the event that you believe that any of your intellectual property rights are being violated on the Website in any way, either the owner of such rights or an agent of the owner of such rights may get in touch with us. An application that includes a statement on the infringement of intellectual property rights needs to be well-reasoned and should include material that demonstrates the availability of legal rights to the content being challenged.
Disclaimer
THIS WEBSITE, ITS CONTENT, AND ITS SERVICES ARE PROVIDED "AS IS," WITHOUT ANY EXPRESS, IMPLIED, STATUTORY, OR ANY OTHER REPRESENTATIONS, GUARANTIES, WARRANTIES, OR CONDITIONS OF ANY KIND WHATSOEVER. THE USERS ARE RESPONSIBLE FOR THE RISKS ASSOCIATED WITH USING THE WEBSITE, INCLUDING ITS CONTENT AND SERVICES.
THE WEBSITE HEREBY EXPRESSLY DISCLAIMS ANY AND ALL REPRESENTATIONS, GUARANTIES, WARRANTIES AND CONDITIONS IN ANY FORM WHATSOEVER, WHETHER EXPLICIT OR IMPLIED, FOR ANY AND ALL WEBSITE CONTENT AND SERVICES PLACED AT ANY TIME WHATSOEVER. THIS INCLUDES ANY IMPLIED REPRESENTATIONS, GUARANTIES, WARRANTIES AND CONDITIONS OF MERCHANT
In addition, the administration of this website disclaims any representations, guarantees, warranties, and conditions that are related to the following:
ACCESS TO THE WEBSITE, AS WELL AS ITS CONTENT AND SERVICES, WILL ALWAYS BE PROVIDED IN A SMOKE-FREE ENVIRONMENT THAT IS FREE OF ERRORS; THE USER'S EXPECTATIONS, AS WELL AS HIS/HER NEEDS AND REQUIREMENTS, WILL BE MET BY THE WEBSITE, AS WELL AS ITS CONTENT AND SERVICES, OR THE WEBSITE WILL WORK WITHOUT OUTAGES AND ERRORS;
THE RESULTS THAT ARE OBTAINED AS A RESULT OF USING THE WEBSITE, ITS CONTENT, AND THE SERVICES IT PROVIDES WILL BE EFFECTIVE OR RELIABLE; THE ADMINISTRATION OF THE WEBSITE WILL CORRECT ANY ERRORS OR DEFECTS THAT MAY BE FOUND ON THE WEBSITE, AS WELL AS IN ITS CONTENT AND SERVICES;
THE WEBSITE ALONG WITH ALL OF ITS CONTENTS AND SERVICES WILL BE PERMITTED IN ANY AND ALL COUNTRIES AND TERRITORIES; THE WEBSITE, ITS CONTENT AND SERVICES WILL BE FREE FROM VIRUSES, SIMILAR MALICIOUS OR DESTRUCTIVE PROGRAMS AND/OR ANY OTHER MALICIOUS COMPONENTS;
THE WEB SITE, ITS CONTENT, AND THE SERVICES IT PROVIDES WILL BE FUNCTIONALLY COMPATIBLE WITH THE HARDWARE AND SOFTWARE USED BY THE USER; AT ANY TIME, ANY AND ALL DOCUMENTS RELATING TO THE WEBSITE, ITS CONTENT, AND THE SERVICES IT PROVIDES WILL BE AVAILABLE; The administration of the website will continue to provide support for any particular functions or services offered by the website and its content.
WHENEVER IT IS NOT POSSIBLE TO APPLY ANY RESERVATION OR DISCLAIMER, THE TERM OF VALIDITY OF ALL APPLICABLE EXPRESS, IMPLIED, AND STATUTORY REPRESENTATIONS, GUARANTIES, WARRANTIES, AND CONDITIONS SHALL BE LIMITED BY THE PERIOD OF THIRTY (30) DAYS FROM THE DATE OF THE FIRST USE OF THE WEBSITE, ITS CON
The end of the user's access to the website
BigLeaguesMag reserves the right to revoke your permission to use the Website at any time if a User of the Website is found to be in violation of these Terms and Conditions or to be engaging in any other kind of inappropriate behavior in connection with the Website.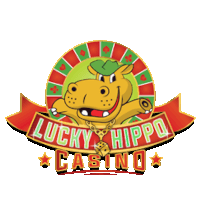 300% INTRO BONUS + 44 FREE SPINS
COUPON
VB6210
Why Play Lucky Hippo?

Payout Speed 1-2 days
Slots Bonus Offers
Software & Games
Top Slots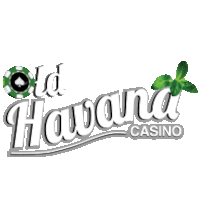 250% WELCOME BONUS + $35 FREE CHIP
COUPON
YY023
Why Play Old Havana?

Speedy Withdrawals
No Deposit Bonus Offers
Best Table Games
Player Verified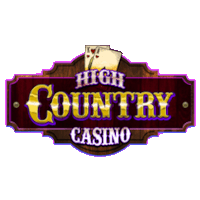 500% WELCOME BONUS + 50% CASH BACK
COUPON
OH316
Why Play High Country?

Jackpot Rewards
Fantastic Bonuses
Mobile Ready
Top Slots
About Big Leagues Mag
We Find The Best Major League Sports Betting Sites So You Don't Have To
Somtimes hard to tell which sites offer the best tips, picks and predictions or where to safely place a bet online.
Big Leagues Mag provides listings of top sports and betting sites so that you can track your favourite teams and players and place bets safely.
What Makes A Good Site?
Our Experts Review Over 36 Factors That Go Into Ensuring Quality
Trustworthy & Secure
Betting Expertise
Up-To-Date
Easy To Use
Unbiased & Uncensored
We Call It Like It Is. No Sugar Coating & No Bullshit Guarenteed.
Player Reviewed
Community Checked
Good Support & Guidance
Uniqueness & Community Value